A considered approach
As a practice we are aware both of the need to limit and mitigate the impact of our actions in order to help in the fight against climate breakdown, and the responsibility that we have in ensuring that our designs improve the sustainability of the built environment.
"The greenest building is the one that already exists"
Carl Elefante, former president of the American Institute of Architects
The re-use and retrofitting of existing buildings is, we believe, one of the most responsible things that we as architects can do to reduce our environmental impact, and is key to our approach.
We give careful consideration to the provenance of products and materials and seek to source those that create the minimum environmental impact in manufacture, lifetime, and future re-use. We also encourage clients to consider reusing or repurposing existing materials, fixtures and fittings.
We believe that we can learn from traditional building techniques and natural materials which are often adaptable, create long term value and resilience, and improve both the quality of life for their occupants and of their locations.
We seek to include, restore and enhance the biodiversity of the sites that we work on, and appoint Ecological consultants to ensure that any 'resident' wildlife is not disturbed or harmed by our proposals.
In the construction phase we consider ways in which to maximise the efficiency of the processes involved in our projects and eliminate waste where possible.
During our initial design discussions, we look to incorporate micro-renewable technologies within projects, and will actively liaise with specialist consultants to investigate the most appropriate and efficient solutions.
We are powered by 100% renewable electricity from solar, wind and hydro, and are members of the Green Register.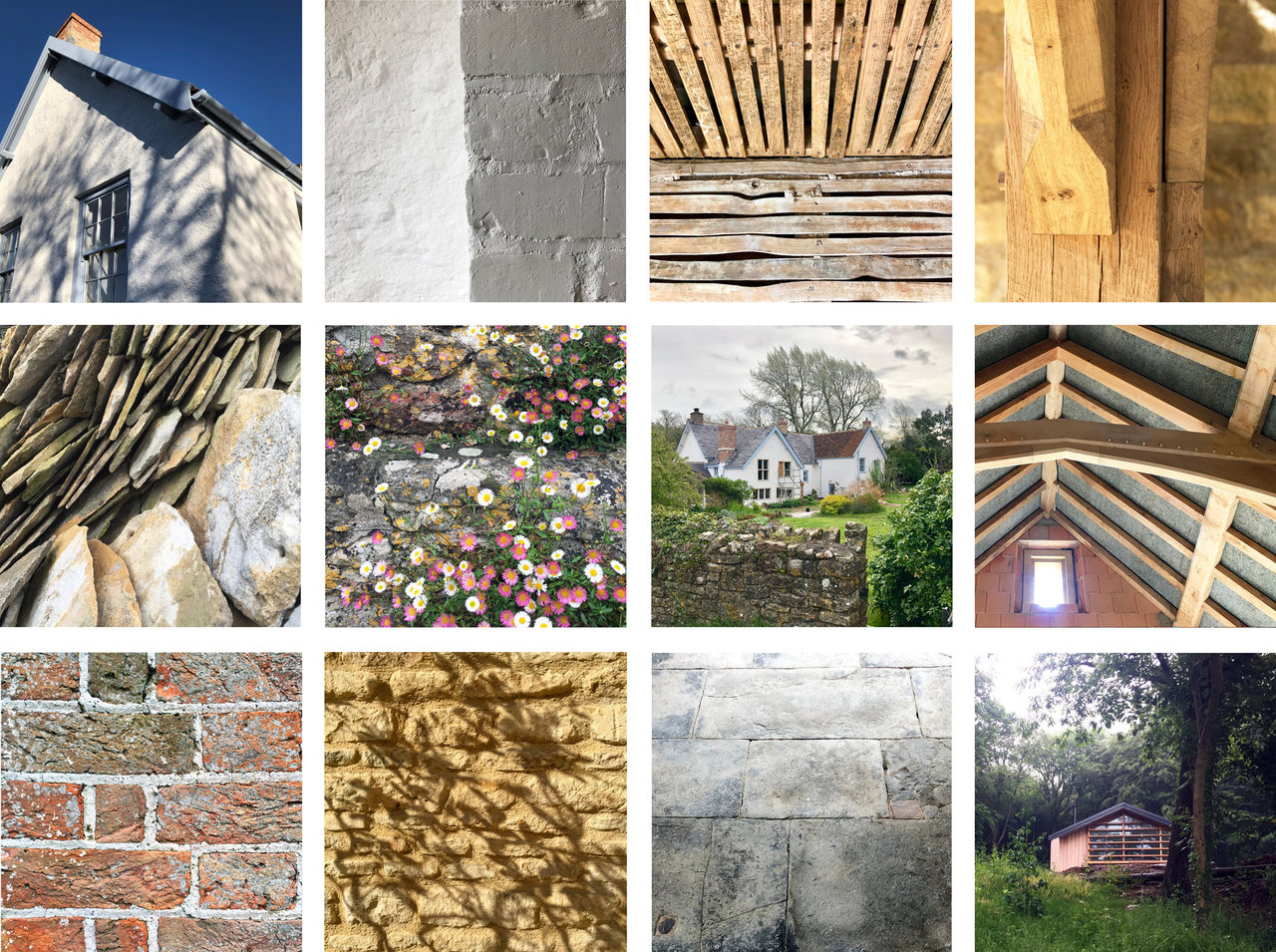 Above: materials, techniques and textures from our projects